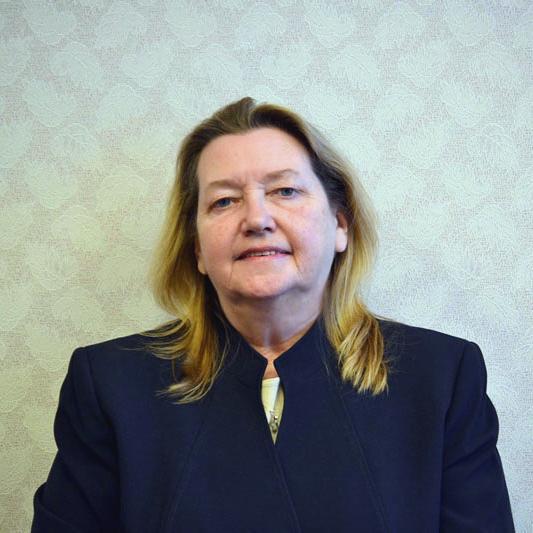 Susan M. Cleary became District 1199J's first female President in 2006 when she was appointed to fill the term of retiring president, Joseph Franklin.
In April, 2008 she ran unopposed and was elected to a three-year term and was re-elected in 2011. Ms. Cleary joined the staff of District 1199J as an organizer in 1989 and has served in both the Guild and Public Sector Divisions of 1199J before becoming Vice President of the Public Sector Division in 1993. She assumed the role of Secretary-Treasurer in 1999.
In addition, she is the Executive Secretary of the National Union of Hospital and Health Care Employees (NUHHCE), and is a Trustee to District 1199J's Benefit, Pension, and Training and Development Funds. Ms. Cleary has received various recognitions from local, state and federal leaders for her many years of dedication, leadership, and commitment to the labor movement. In 2004 she was awarded with the Distinguished Labor Award from the 1199J David S. Aberdeen Scholarship Committee. In 2008 she received an Award of Merit from the Essex-West Hudson Labor Council, AFL-CIO. In May of 2009 she received the Outstanding Citizens Award from the City of Newark Council Vice President Luis Quintana, and in November 2009 the New Jersey Labor Advisory Board to the UNCF awarded Ms. Cleary with Outstanding Labor Award.
In April 2010 she received the Leadership Award from the UAW Region 9.